Every business owner will eventually face the problem of unpaid invoices. It's an unpleasant reality of doing business, but Bizzey partnered up with Unpaid to help you minimize the risk and deal with the issue effectively when it does arise.
What is Unpaid?
Unpaid is a revolutationary platform where a team of lawyers and baillifs work together to get your unpaid B2B invoices paid. They know how to make sure your payments are recovered quickly, efficiently and last but not least in a legal manner.
How do I connect Bizzey with Unpaid?
Navigate to the integrations tab in your Bizzey account and click on the Unpaid integration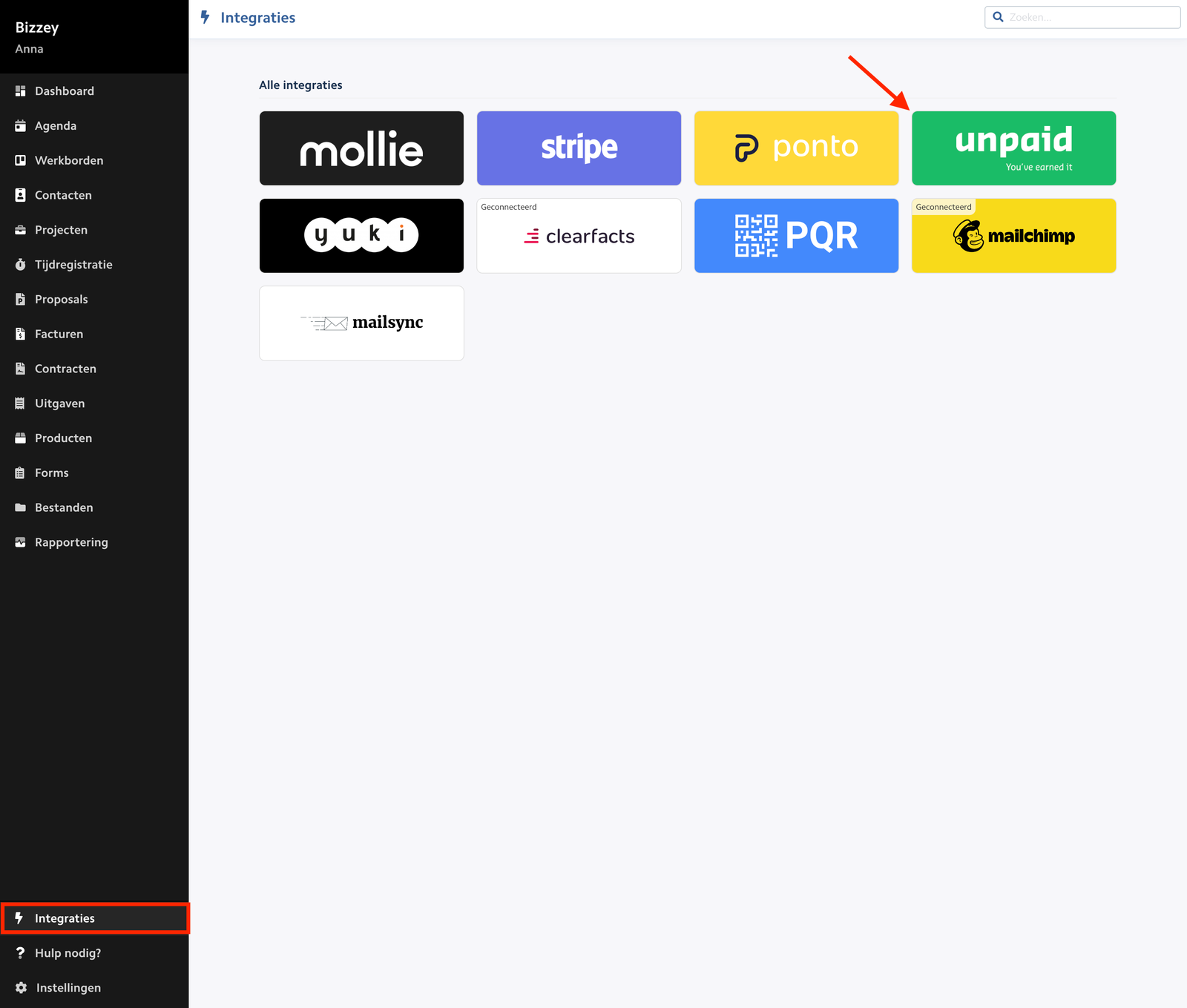 Activate the Unpaid integration and fill in the required details.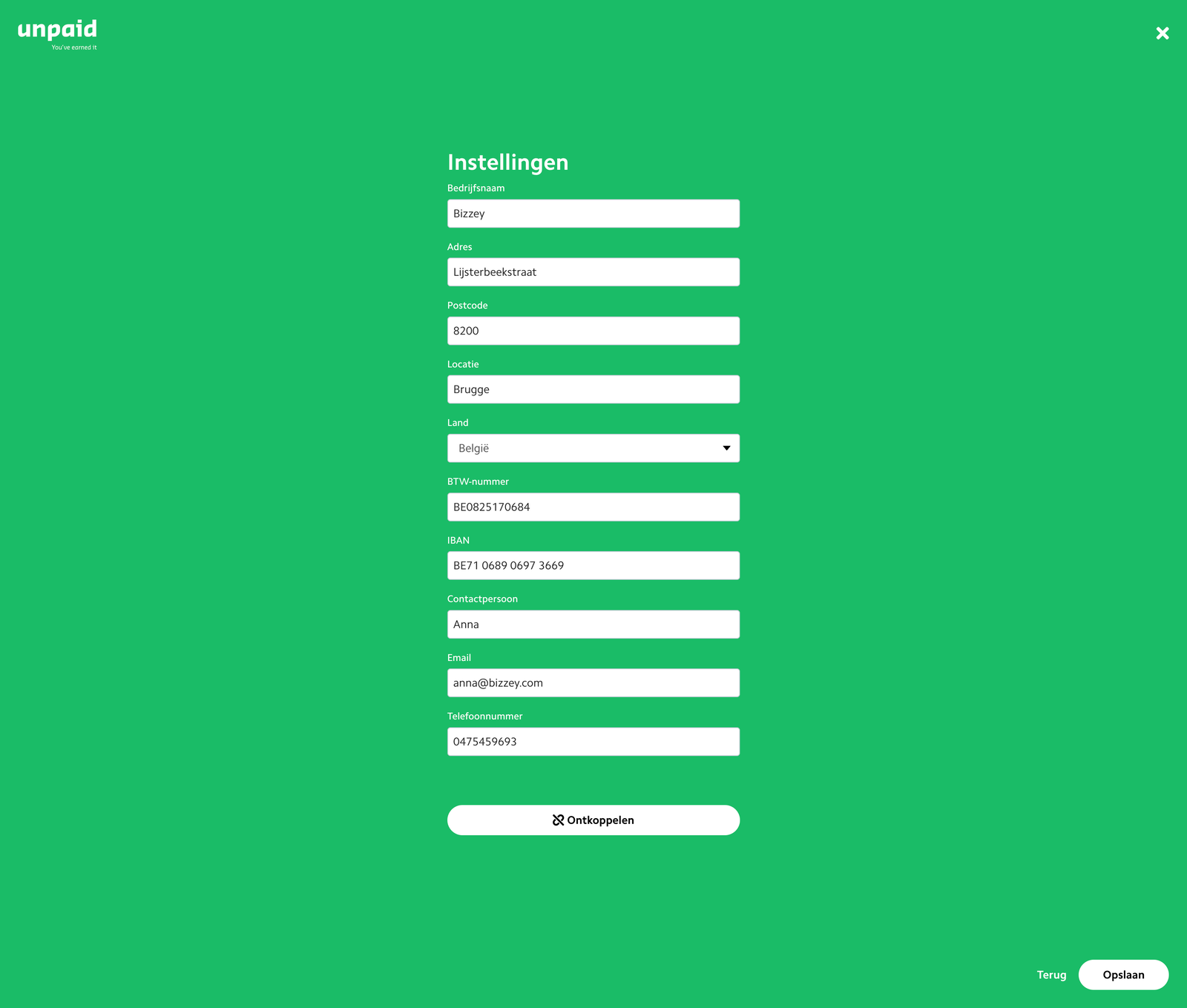 The integration is now activated.
How do I file a claim for my unpaid invoice?
If you face an unpaid bill and have sent at least 1 reminder then you can use the "bailiff" button on the invoice page to file a claim with Unpaid to collect your bill.
Press the "bailiff" button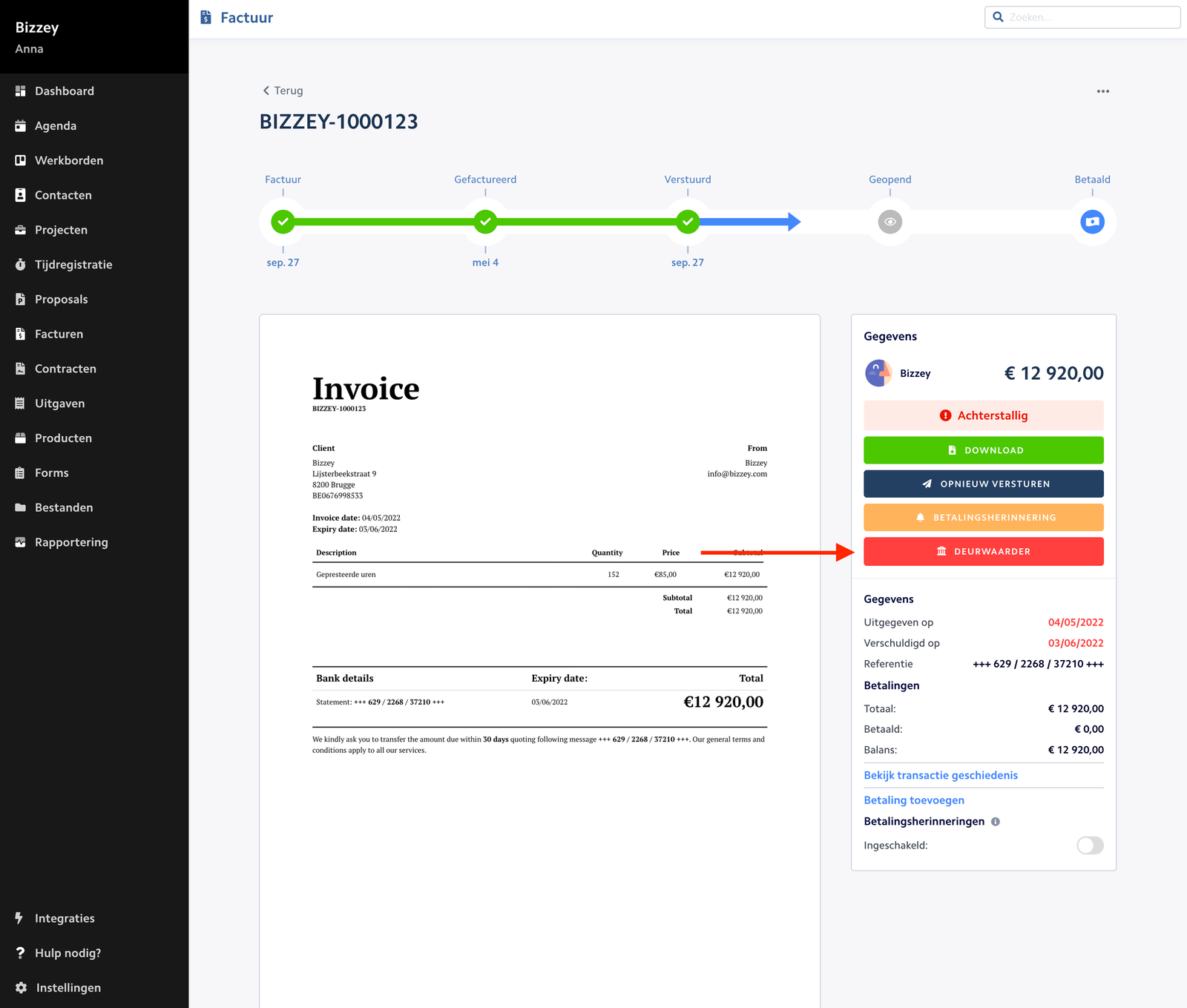 Carefully read the description of Unpaid and press "Submit Application" to start your claim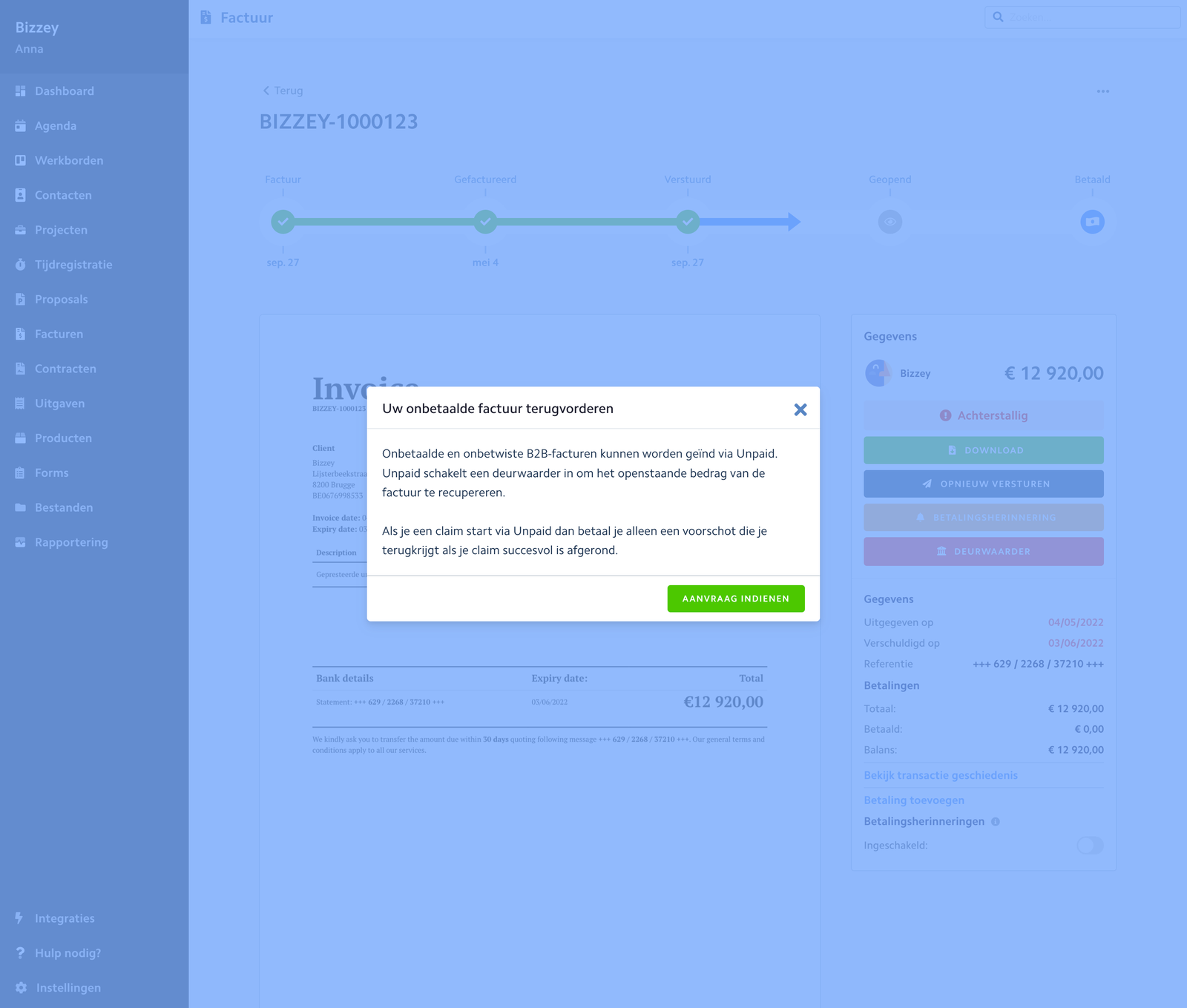 Pay the advance via Mollie's secure environment in which Unpaid be able to initiate your claim. Upon successful collection, the advance is recovered via the counterparty.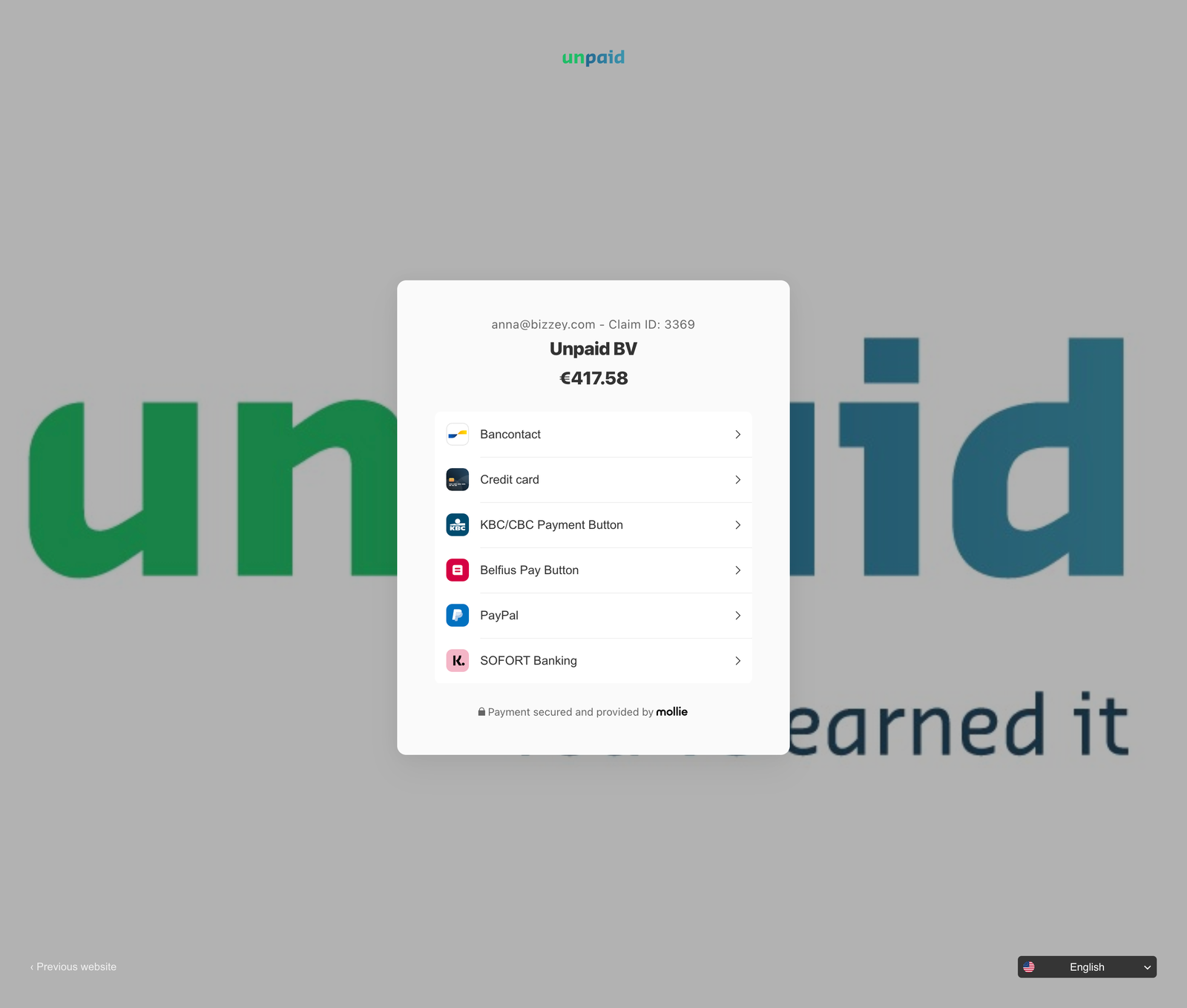 After successful payment, you will be redirected to Bizzey where you can track the status of your claim.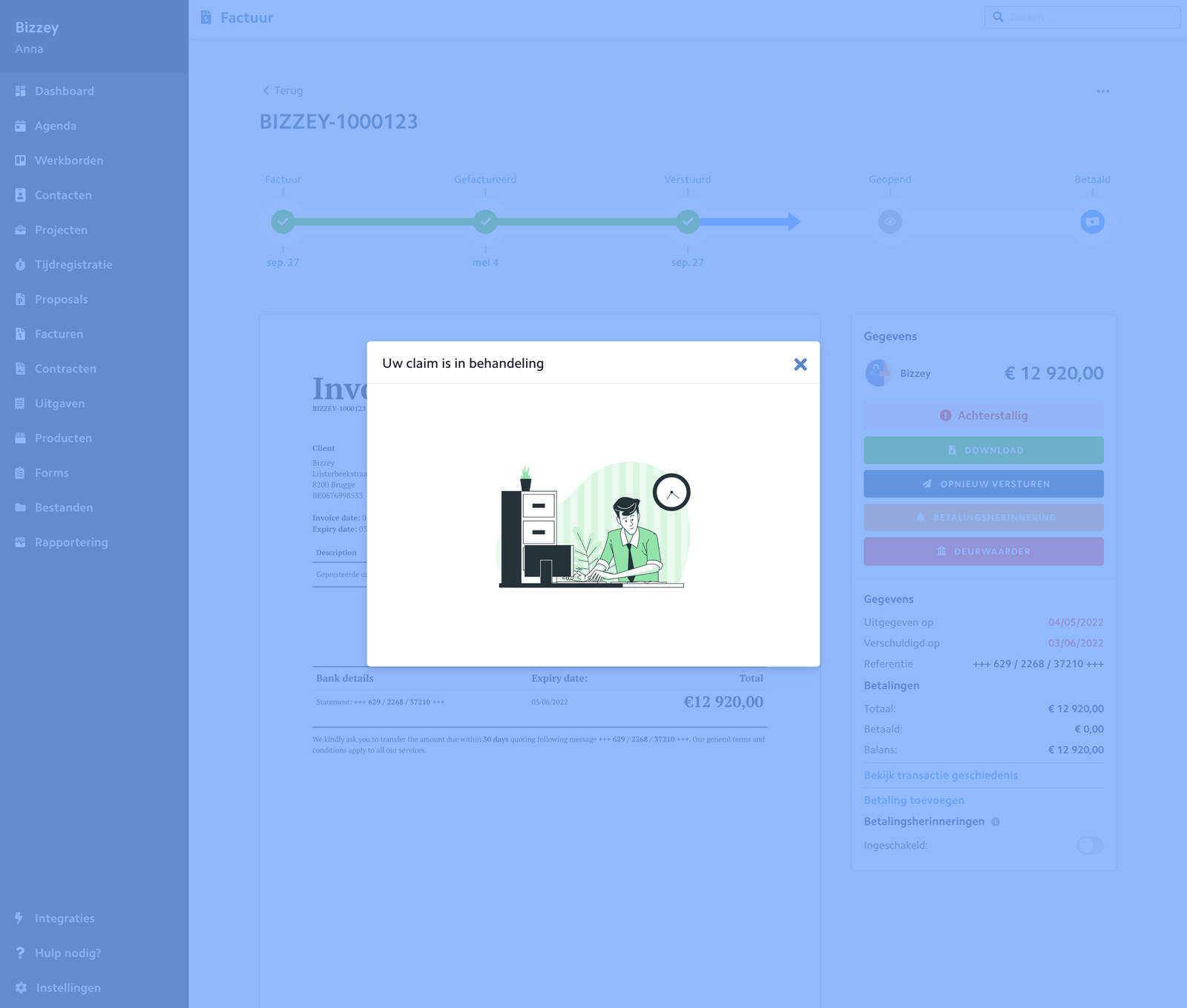 Upon successful collection, the status is updated and visible inside of Bizzey, your invoice will automatically marked as paid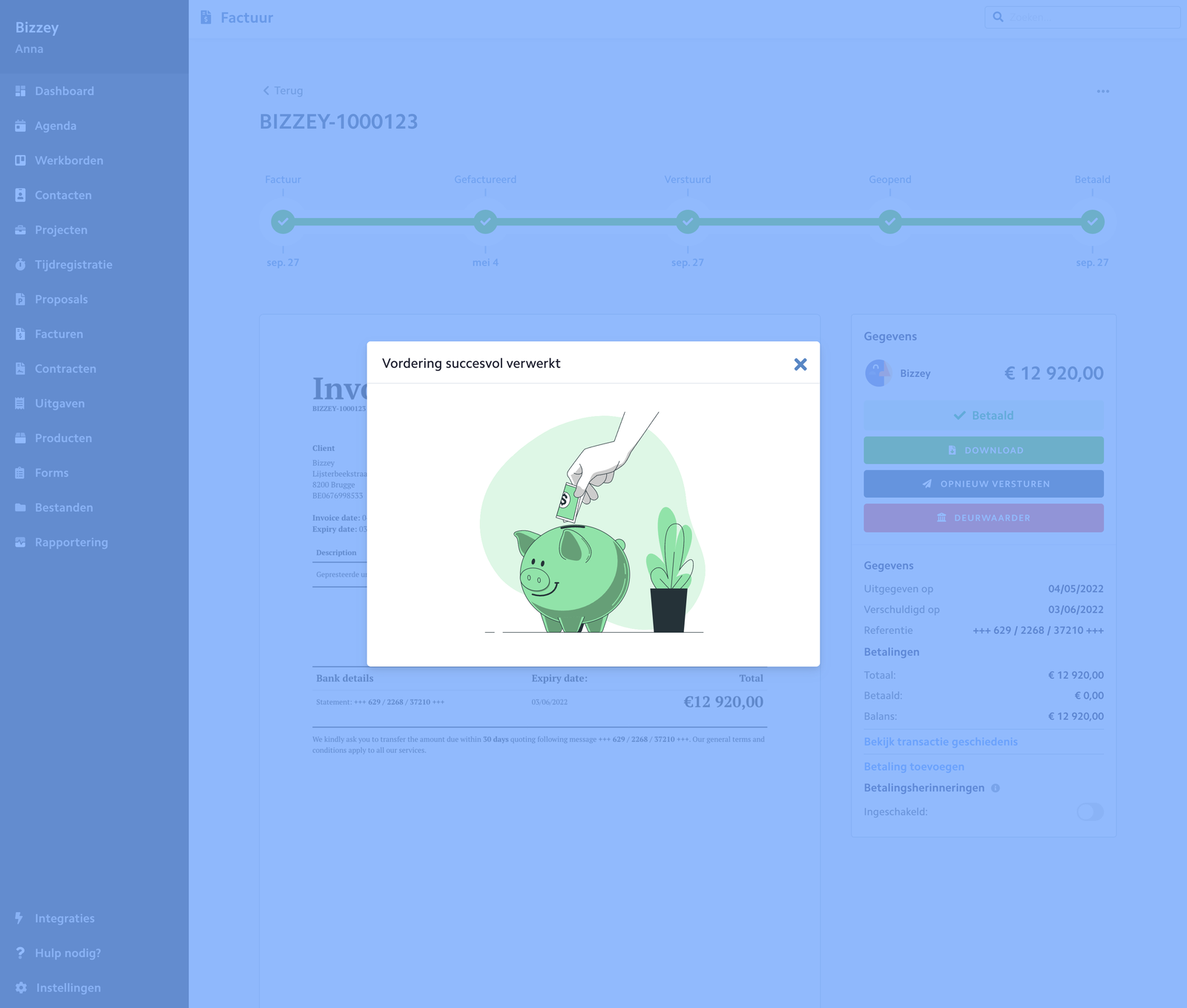 Need help setting up the integration? Get in touch with our helpdesk and one of our support staff will be waiting for you.