Automate your business administration by syncing data between Bizzey and Yuki
Many accountants use some sort of accounting software that automatically performs some tedious tasks and accountant has to do while processing your administration.
These types of software aren't created for business owners but mainly to perform the work an accountant has to do.
By enabling our Yuki integration, you get the best of both worlds.
On the one hand, you have Bizzey, a software package that offers anything you could possibly need for your business in one easy to use tool, and on the other you have Yuki, which enables you to do your bookkeeping smarter, faster and easier.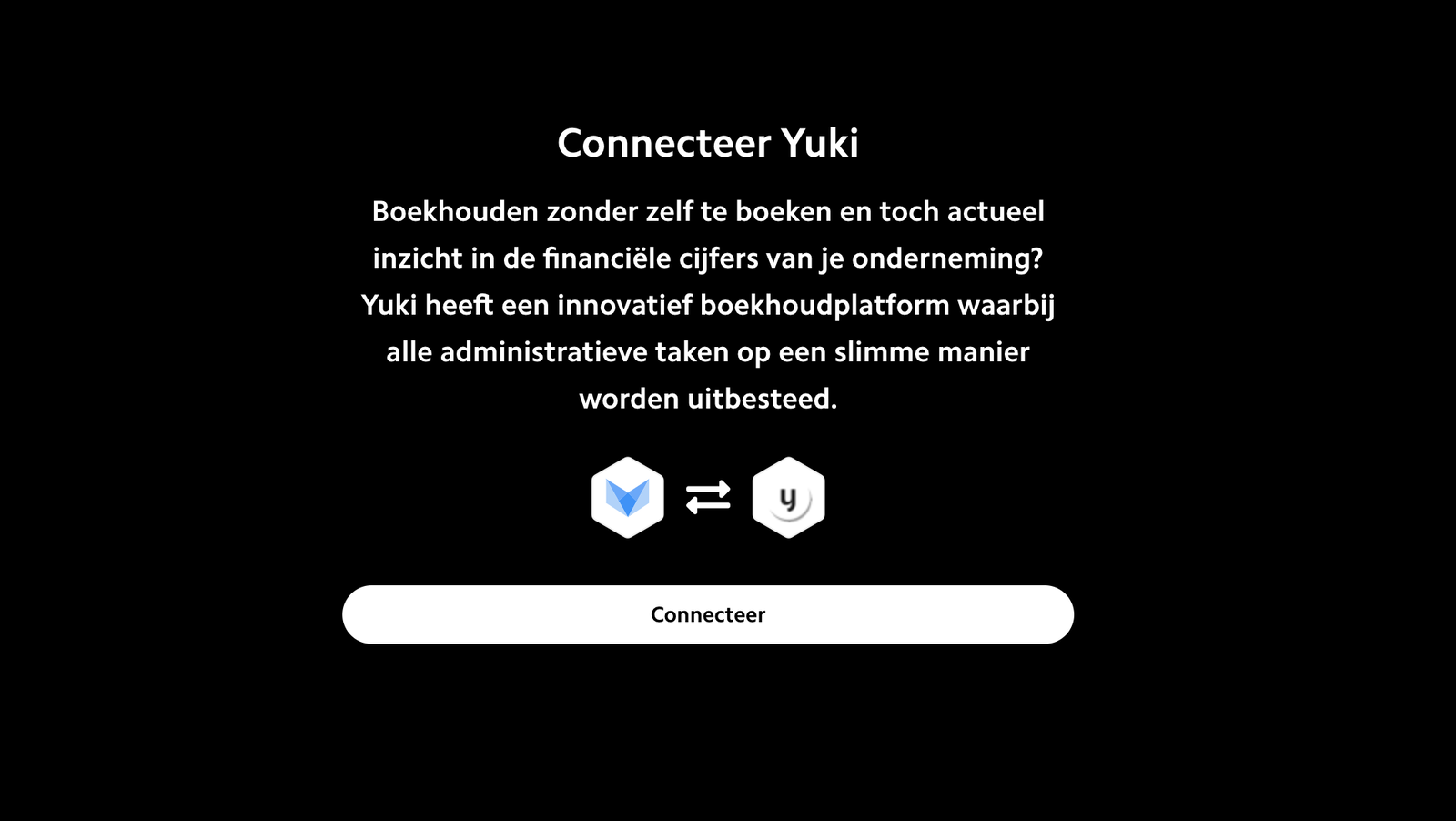 By activating the Yuki integration in Bizzey, we ensure that every invoice you send, every expense you save or every bank transaction you link to Yuki correctly synchronizes with your accountant.
Activate the free integration in Bizzey and simplify the cooperation with your bookkeeping.