In the ever-evolving world of business, efficiency and convenience are paramount. Entrepreneurs, freelancers, and small business owners are constantly on the lookout for tools that streamline their operations and enhance client satisfaction. We've just released a game-changing feature that will streamline the way you share documents and assets with your clients. Say hello to Automatic Payment-Driven Document Access!
Picture this scenario: You've just completed a project for a client, and it's time to deliver the final report, presentation, or a set of valuable assets. In the past, the process might have been tedious. You'd send the client an email with the attachments, wait for them to confirm receipt, and then follow up to ensure they've made the payment.
Bizzey's new Automatic Payment-Driven Document Access feature takes the hassle out of this process. Now, you can seamlessly share your documents and assets with clients while ensuring they have paid for your services—all in a single, automated workflow.
How it works
Upload Your Documents or Assets:
Start by uploading your files to your Bizzey account, just like you normally would. Whether it's a proposal, a contract, a set of design mockups, or any other digital asset, Bizzey supports a wide range of file formats.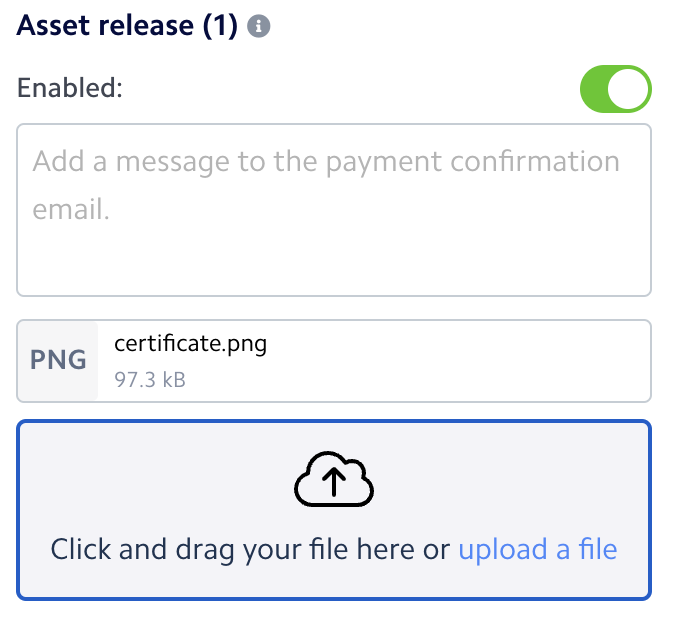 Set Payment Requirements:
Bizzey allows you to specify the payment conditions for each document or asset you share. You can choose to grant access only after full payment has been received, partially restrict access until a certain payment milestone is reached, or customize your requirements based on your unique business needs.
Share Secure Links:
Once your documents are ready, you can share secure access links with your clients directly through Bizzey's platform. These links are private and can be accessed only by the designated recipients.
✨Here's the magic part✨
Bizzey's system automatically monitors the payment status of your invoices. As soon as your client completes the payment, the corresponding document or asset is unlocked and made accessible. No more manual checks, no more waiting around!